Serving Bonner, Boundary, and Kootenai Counties
We're So Happy You're Here
We take pride in the work we do, and are grateful we get to share that work with our family every day.
We approach business with a people-first mentality. We care about you as a customer, and also as a person.
We source products from companies we trust, ensuring you get the quality goods you deserve.
Family owned and operated since 1982
About the Sagle Stove Shop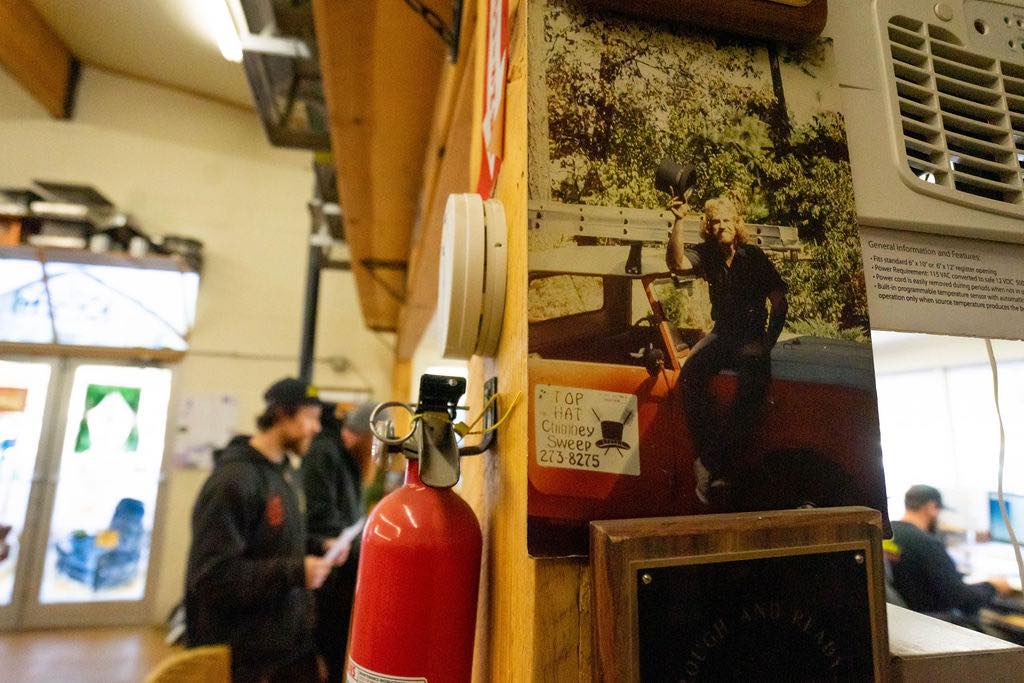 It All Started With a Top Hat
All About Chimneys began with a small newspaper advertisement selling a chimney sweep starter kit for $1800. Brian Kulp, living in Northern California, responded to the ad, picking up the trade that would become his family's legacy more than 30 years later.
But, before the business became what it is today, Brian carved out his corner of the market with a flair for fun and ingenuity, starting Top Hat Chimney Sweep—showing up to jobs wearing a traditional top hat. After moving his business and trade to Michigan, and in 1992, to Idaho, Brian was sparked by yet another stroke of unique inspiration.
Who Said You Can't Build a Business from a Bus?
Renovating an old school bus to fit the needs of a mobile chimney sweep, Brian started All About Chimneys, leaning into word-of-mouth (and big, yellow bus recognition) to acquire work.
As time went by the business flourished, and the Sagle Stove Shop was opened, acting as a store-front for stove distribution throughout the region. In expanding the business, Brian brought on his two sons, Kalen and Kris, all holding Journeyman HVAC Licenses individually.
Today, the Sagle Stove Shop and All About Chimneys is operated by 7 family and friend members, is an Idaho State Licensed HVAC Contracting company, and proudly serves the North Idaho region for all of its Stove and Chimney needs.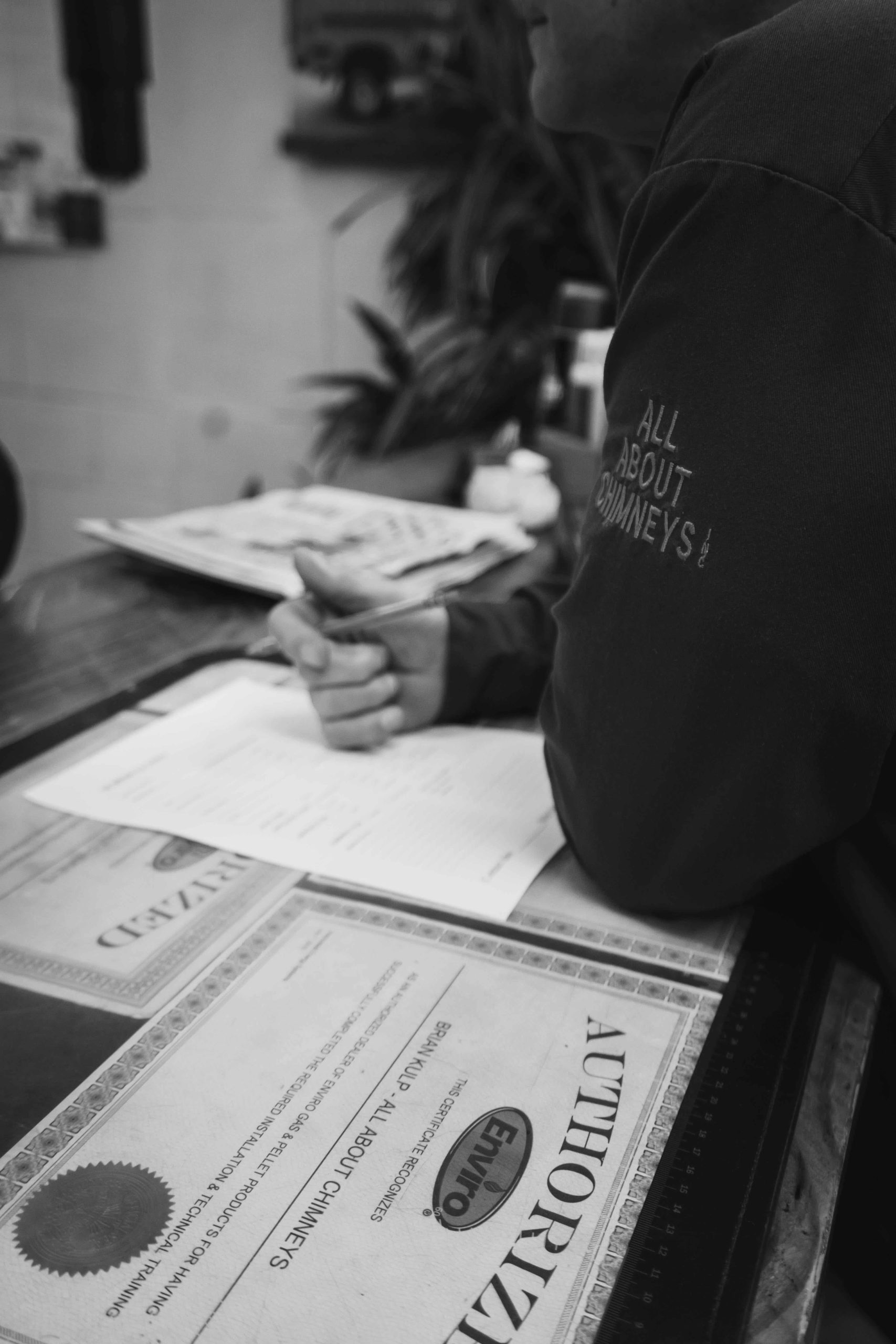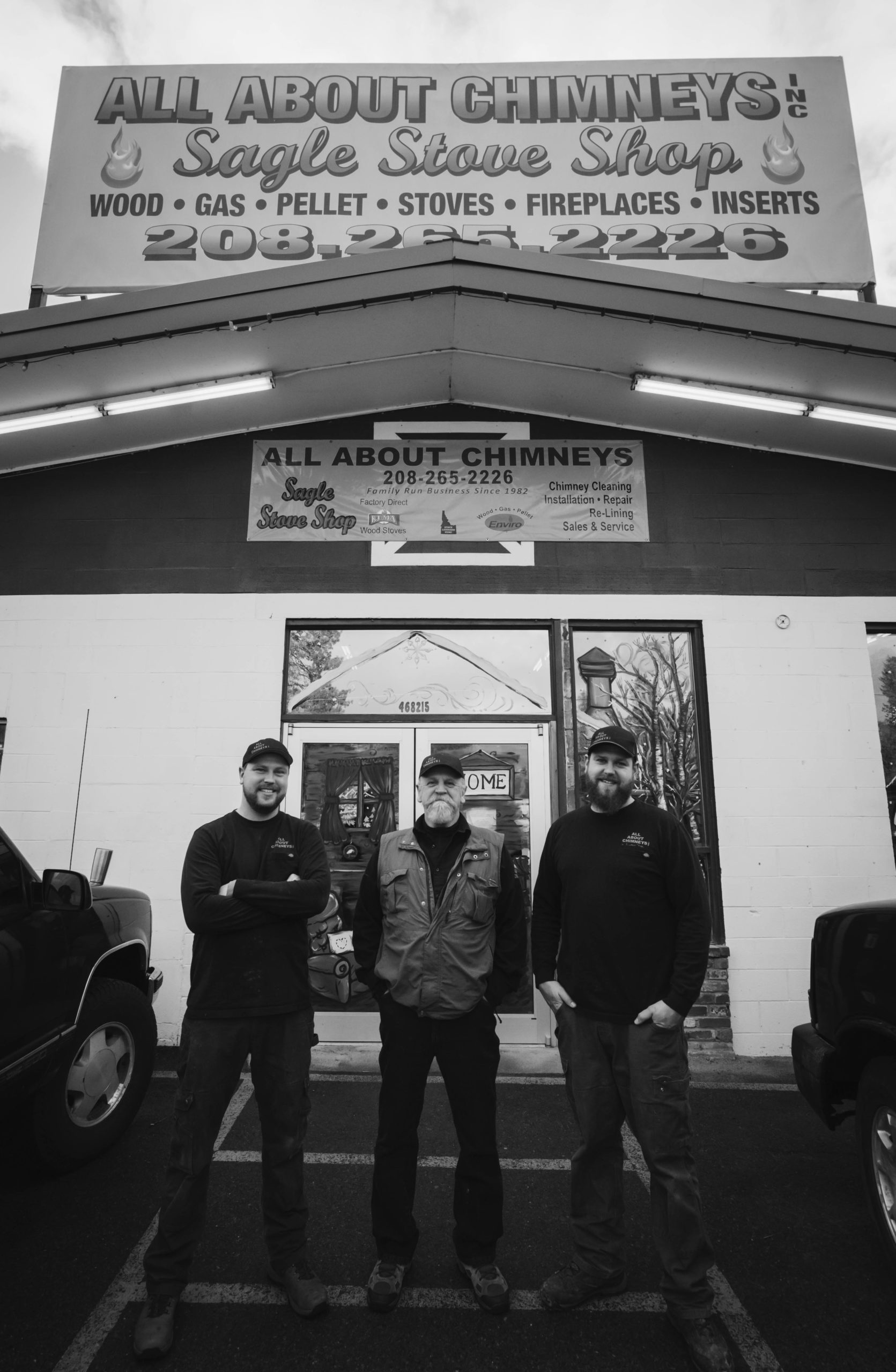 "This is the way a business should be run! Honest, responsive and cared about my project. Wish I could give them 10 stars and feel you can't go wrong with these folks.

Gary L
Contact Us